Is your M Tech Defence Technology course getting lost in the numerous other courses and activities of your Engineering College?

Probably, Yes.
Want to turn this around?
Become a Member in Defence Manufacturing India. Just sit back and see inquiries for your M Tech Defence Technology course come to you.
How do we do this for you?
There are several ways.
Firstly, this website is only about Defence Manufacturing Industry in India. Where your students will eventually work and build their careers!

Visitors who come to browse, evaluate and connect with 500 companies for the billion dollar business will also get an opportunity to browse through your college listing! These are all high value visitors! International Visitors and National. Because, DefenceManufacturingIndia.com is well indexed in the Internet world!!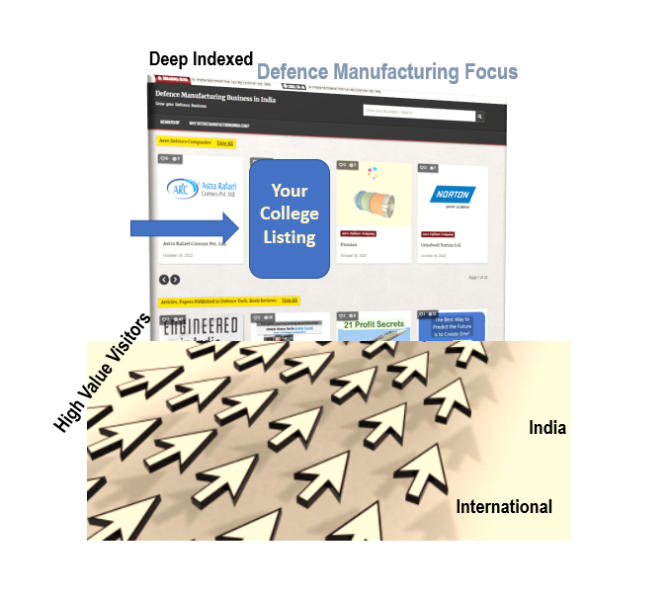 Because all are in Defence Industry vertical there is no need to prepare and educate them about the high growth potential of Defence Industry, how India is growing rapidly and is becoming the World's Defence Manufacturing hub, and the multiple benefits of undergoing M Tech Defence Technology Course.
We also have a separate section for Latest Defence News, overview of recent developments on the website. Defence Industry Professionals and Engineering Students interested in strengthening their career prospects, while browsing the website for will visit your College Listing. Potential Admissions!
Another important section is the "Defence Jobs" section. Here we post Technical Job Openings and other useful info which is very relevant for students.
The next feature is the most important of the Defence Manufacturing Platform. Visitors to your M Tech Course Listing are led directly to contact the person in charge of the Course in your College. This will ensure high conversion rate giving you the maximum return.
We also protect your interest in a professional manner. We restrict College membership by Geographical boundaries.

If your college is located in a big city, we restrict the membership of colleges in your city. Your interests are protected and there is no dilution. This means, it is beneficial to become a Member at the earliest! So, you reserve your listing ASAP!!.
Furthermore, after you get your membership, our in house senior consultant, will advise you on how to strengthen M Tech Defence Technology course, to leverage the booming Defence Manufacturing Industry. All you need to do is express your interest, we will arrange an online meeting and a presentation.
The next one, is the most important aspect you have to seriously consider.
We believe all College Listings are not same.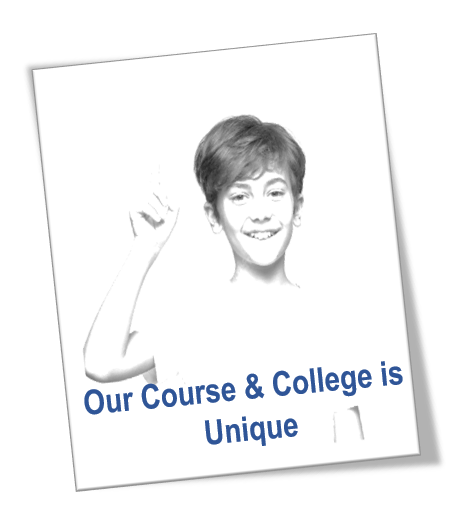 Because, how each College conducts the course is unique and special. We bring out this uniqueness of your course and college, by detailing the infrastructure, the facilities, the environment, and the culture. And, this is a work in progress. It is NOT a one time list and forget.
You are one of the earliest to have started the M Tech Defence Technology course in our Country. Become a member and take one more step towards making the course successful.
By becoming a member, you are helping the country's dream of becoming Atma Nirbhar Bharat.
At the same time promote your M Tech Defence Technology course!
Becoming a Member is a simple two step process.
Payment Terms:
Companies : Pay Yearly
Medium Scale Companies : Pay Yearly
Small Scale Companies : Pay Half Yearly
Engineering Colleges : Yearly
Step One
Pay To:

Current A/c : VKInfotek
A/c Number :
Bank : State Bank of India
IFSC Code :
STEP TWO
Within 24 hrs. of receiving your payment we will send you an email with a doc to fill up and send it to us. We will format the content and you will see your listing in a couple of days.
Be a Happy Member!