Distinguish Fellow and COAS CHAIR OF EXCELLENCE CLAWS;
FORMER DG MECHANISED FORCES INDIAN ARMY;
Strategic Defence Consultant
Analyst & Corporate Mentor / Speaker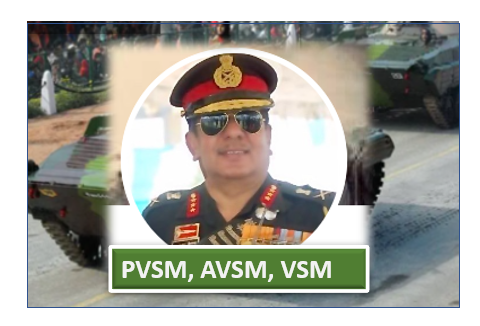 Around 40 Years of Experience in India's Defence Sector
Corporate Consultancy:
Motivational Speaker on Geopolitics, Opportunities in Defence Manufacturing
Advisory role on Corporate Interaction with Indian Army
Advise on matching core competency of company, products and services with Indian Army
Engineering Institutions Consultancy:
Advisory role to students on how and where to work for Indian Army as an Engineer in Defence Manufacturing
Advisory role on Board of Studies for MTech Defence Technology and Aerospace Engineering
Based out of New Delhi
Get the best from a man who has seen it all. Every piece of advise you get is valuable!
To connect with Lt Gen Ashok Bhim Shivane (Retd.)
-email: dmindia58@@gmail.com [remove one @]
Or simply comment below with your request.