When we hear the word Innovate or Innovation, most of us think of products and product innovation.
Nowadays, with mobiles being popular and occupying our mind space, we mostly think of innovations in mobile phones such as triple camera, foldable etc. Innovation is mostly associated with Products.
There is something glamorous about Product Innovation. We have heard of Bill Gates, Steve Jobs, and Jeff Bezos. They are all product innovators. They are super rich and product innovators.
Do we frequently hear of Process Innovators?
Not much.
The reason is they are mostly in the background, behind the scenes.
It is not anybody's fault. It is simply the way things are.
And, mostly if not always we associate Product Innovation to Profits.
Some of us in the corporate production world, will have heard of innovation in processes. From what I have observed, it is a normal practise to give Process Innovation lesser importance.
This is because, corporate production is mostly about Monthly Production Targets. Everyone is obsessed with it. The one who achieves monthly production target is the employee of the month. However, the reality is process management and process improvisation is the bedrock for achieving higher production.
In the real world, rarely Process innovation is associated with Profits.
As I said earlier that is the way things are.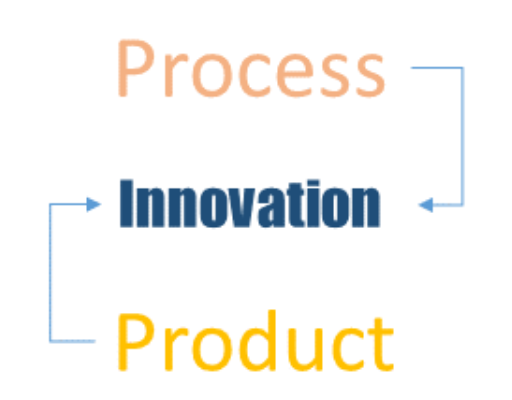 On this score the Govt of India is clear – Innovate and benefit, is message.
In every sector things are moving towards that direction.
This is because, this present Govt. is truly aligning India with the rest of the world.
Let us start with the higher education sector. Corporates will note this with interest.
Recently, the Govt. of India announced a comprehensive policy paper for Innovation in Higher Educational Institutions. It can be accessed here – Atal Ranking of Institutions based on Innovation.
This document is a comprehensive ranking system, which integrates well with the NIRF ranking. Educational institutions who innovate and rank well, get funding.
For the corporates this is very promising. Successful implementation of the policy will solve the problem of useless degrees and ill trained students.
The next big sector is the Manufacturing sector. Within the manufacturing sector, Govt. of India has zoomed in on Defence sector.
For the Defence Manufacturing Industry, the policy is more direct and market driven.
Import embargo on 101 weapon systems. Which means, India has to manufacture its own defense weapon system. There is no alternative.
Those businesses who innovate will beat the competition, will get orders and business. See the point?
Whichever field you focus on today, innovation is the mantra.
Unfortunately, amidst all this rapid policy and structural changes process innovation is given a step son treatment, even though, India has been steadily climbing the productivity ranking in south asian region compared to countries such as Iran etc.
Not yet in the same league as US, Luxembourg, or Germany, India's innovation score is a healthy 52 as compiled by WIPO, in its report on World Innovation Index.
The key point to note here is that the higher ranking is largely due to process innovation. The policy paper also indicates a similar point.
Let us step back and note a reality.
Most products we buy are all foreign products. It is possible they may be manufactured in India, but they are all under foreign ownership and innovated in their labs.
If I look around in my house, I see mostly foreign brands except Prestige Grinder and local ceiling fans. Small fish.
The car, Maruti Baleno has a K10 engine designed by Suzuki in Japan and sold to Maruti for Re. 300 Crore. The body is built here, in India.
Any field you consider, medical, machine tools, CMM, shoes, you have foreign manufacturers having major share.
Indian corporate companies have to contend this hard reality.
And, to compete with foreign companies Indian companies have to have agile and smart process system.
Let us look at Indian defence industry a bit in detail.
India is among the top 5 importers in the world and has been consistently among the top 10 for the past many years.
So, a country which has been importing defence products worth billions of dollars, has now shut its doors to imports. In other words, a country with not many defence products to boast of, has suddenly decided enough is enough, we will manufacture our own.
If Indian defence companies want to grab a major share of the 1-2 billion dollar defence business, companies will have to get their act together.
And, there is a tough journey ahead for Aero and Defence Manufacturing companies.
Those companies which focus on process innovation and apply different strategies to different sectors will race ahead.
As I see it, initially, companies will have to partner with foreign companies who have the know how and start manufacturing weapon systems in India.
Each of the weapon system in the list of 101 Weapon System is a sophisticated product and none of them can be manufactured without sufficient know how and a steep learning curve.
So, Indian defence business growth will be driven by tier 2 and tier 3 companies piloted by companies who will partner with foreign companies to offer ready products, assembled in India. And, this is where corporate companies with focus in Aero Defence will be the biggest gainers.
Innovation in tier 2 and tier 3 companies will be harder.
For instance, in an Aero Component Manufacturing Company, product innovation is not possible as the end components are according to customer specs. There is no product as such.
So, where and how do Aero & Defense Component manufacturers innovate?
Innovate in processes.
Design Software, special equipment and accessories such as fixtures, ERP software such as Business One which are ideally suited for medium sized aero and defence companies, and custom built software, are excellent tools which can be deployed to create process innovation.
If you have a look at an Aero company, many of the items are related to process improvements.
Let us now delve deeper into the working of an Aero and Defence component manufacturing company as a case study for process innovation.
Beginning with RFQ, and ending with delivery after QC, each process is interlinked and unique at the same time.
Let us consider Process Innovation in RFQ's
RFQ is an abbreviation for Request for Quote. Given a drawing and specifications, an Aero & Component Manufacturer has to send in a quote statement which lists the amount, time, and additional information required.
RFQ is an important first step to Profits. Under quote can lead to passing or dropping the order, executing the order for a loss. Over quote will result in no order.
So, what are process innovations one can think of at the RFQ stage:
Quote for Profits by factoring in the complexity of the component design.
Evaluate the other line items in the RFQ and quote appropriately. Suppose qty is high for a line item, and the other items are complex, in the same RFQ, peg your quote for a bit lesser, but put in a caveat that individual line items will not be accepted. The reason for a lesser quote is high volumes bring in the profits, covering up the close margins.
If a particular component requires multiple processes, which requires sending the component out of premise multiple number of times, quote a bit higher as competitors generally do not quote for such RFQs.
Keep the database of competitors in hand with information on their strengths and weaknesses. Consider what they may quote and accordingly decide your quote.
Also, sort OEMs, based on their quality of RFQs. You can easily categorise a OEM based on their Vendor Development Programs.
Some OEMs, have this habit sending in a half done design and ask for a quote. Keep an eye on them and convert them into your loyal customers. Most aero and defence component manufacturers at least in Bengaluru (where I have spent my career) do not have the patience to work with such OEMs, who do intense design improvements. Create a separate strategy for such OEMs.
Factor in receivables from a particular OEM when quoting.
For every RFQ do an intelligence on the project being worked on, and the other opportunities in the project. Most competitors miss out on this.
Past RFQs are a goldmine of information. Have a small team to work on the customers who have given high value RFQs and do a follow up to get new orders.
Even today out of the 100 and odd truly aerospace and defence component manufacturing companies in and around Bengaluru, very few are owned by a corporate company. The one company which readily comes to mind is CYIENT which solely focuses on aerospace and defence business.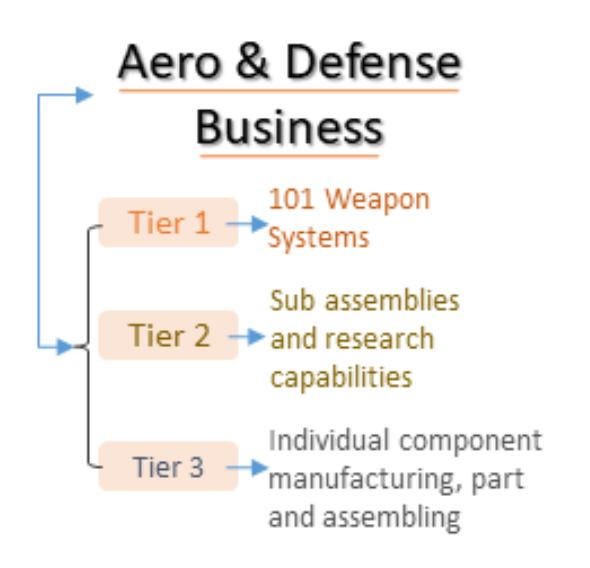 Corporate companies such as CYIENT have the experience across tiers to truly understand the parts and assemblies value chain and according plan production strategies. They also have the requisite investments and people to capture a major share of the billion dollar business.
Remember, the billion dollar defence business is manufacturing oriented and not service oriented.
And, with the Govt. focusing on Defence sector in a big way, a sector focus strategy will yield better results.
In every stage of component production process innovation can be done.
For all this to happen, getting people to excel and show excellence is needed, which is a creative job.
On a Side Note:
A creative job, just like movie direction is cannot be taught. Only exposure can be given. It is upto the individual to become a creative director or Plant In Charge.
Everyday, the plant head needs to calibrate and direct each step towards Process Innovation and PROFITS.
Which means hard and strenuous work, more number of hours than most other jobs, excellent people management skills, and an innovative mind and a combination of technology and machining (manufacturing) knowledge.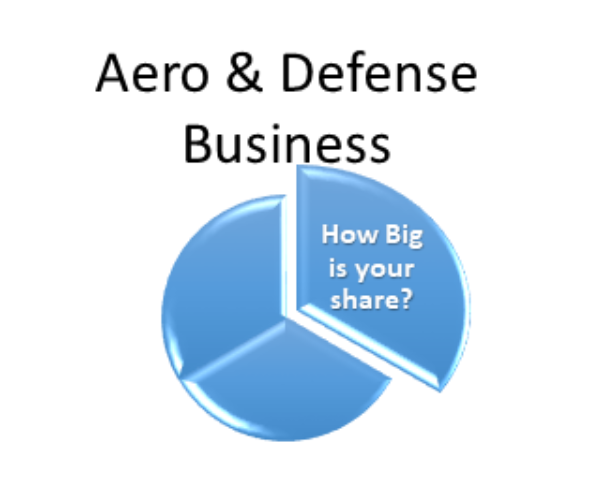 There is 1-2 billion dollar Indian Defense business to be taken. Are you ready to take your share of the pie?
Remember, process innovation is the way to stay ahead in competition.
Any takers?