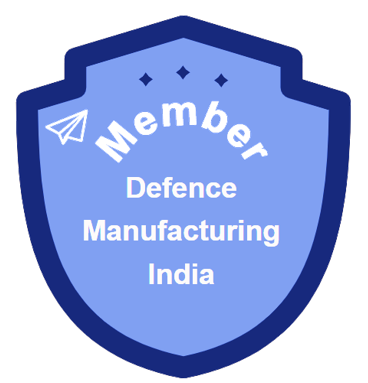 M Tech (Defence Technology)
Conducted by:
Department of Mechanical Engineering
This course has been designed to produce Post Graduates who will take up responsible high paying jobs in the Managerial and Engineering sections. As a student of this course, you will gain necessary theoretical & experimental knowledge, skill and aptitude in various Defence technologies areas and you have the option to pursue a career in Defence R&D. The students will be provided valuable exposure & knowledge for various state of the art Defence systems and contemporary technologies through class lectures & main thesis work. During the program, the students will also be given valuable experience by carrying out their main thesis work in DRDO labs, Defence PSUs & Private Defence Industries. With collaborative effort of DRDO, AICTE and Industries, students will gain knowledge to be employable in high paying jobs.
Program Objectives
To develop Post Graduates who have the necessary theoretical & experimental knowledge, skill and aptitude in Defence technologies and systems and can get recruited in the various Defence laboratories, Defence public sector & private industries, ordnance factories and other similar sectors of the economy at national and international level.
To contrive skilled manpower in the field of Defence technologies.
To enhance students' interaction with the senior, experienced manpower engaged in Defence labs and Defence industries and have real time knowledge / experience in the technology development, technology deployment and Defence systems.
To acquaint students for the needs of technologies related to Defence & security of nation and to create zeal among students to pursue research and development for Defence technologies.
Specializations Offered
Combat Vehicle Engineering
Communication Systems and Sensors
Career Opportunities for M Tech (DT)
Boeing
Airbus
HAL (Tejas Division)
Govt. R&D Centers
Tier 1 and 2 Manufacturing Companies
Aerospace / Defense PSUs and Multinational and private sectors
Eligibility
Students of all Branches, except Civil Engineering
Contact Details
Dr S. N. Waghmare
Coordinator
M.Tech. (Defence Technology)
Priyadarshini Campus, Digdoh Hills, Hingna Road, Nagpur – 440019
Email Id: subhashwaghmare1981@gmail.com
Mobile: 9423423905
Land Line: +91-7104-299681, +91-7104-299648
Overview and Background
DRDO has been pursuing basic and applied research in collaboration with academia, since last six decades. DRDO has been funding the research projects through various mechanisms to engage academia under its Grant-in-Aid scheme. In last five years, DRDO has given impetus to create Research Eco-system for Directed Research by establishing the Centres of Excellence within premier institutes and universities. DRDO is continuously taking efforts towards expanding the research base by engaging faculties, researchers, scientists, start-ups and industries for developing targeted emerging and futuristic technologies to accelerate the technological self-reliance in Defence and security of the nation. DRDO has collaborated with AICTE for conducting the Regular M Tech Course in Defence Technologies having 6 specialized streams in collaboration with All India Council for Technical Education (AICTE). The M Tech. courses would infuse interest in students and motivate them to pursue their career in research and development for Defence and security to join Defence, PSUs and private Defence industries.
To support the efforts of DRDO and to fulfil the vision of 'AatmaNirbhar Bharat', Priyadarshini College of Engineering, Nagpur has taken initiation to start
the course from academic year 2021-22